Good chocolate, grown right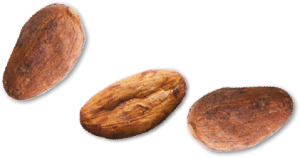 As our program is named Transparence Cacao, we are transparent about our sourcing, our objectives and our progress so far. Our team works directly with farmers and communities to monitor our activities and follow up our indicators.
Check our 2022 results here.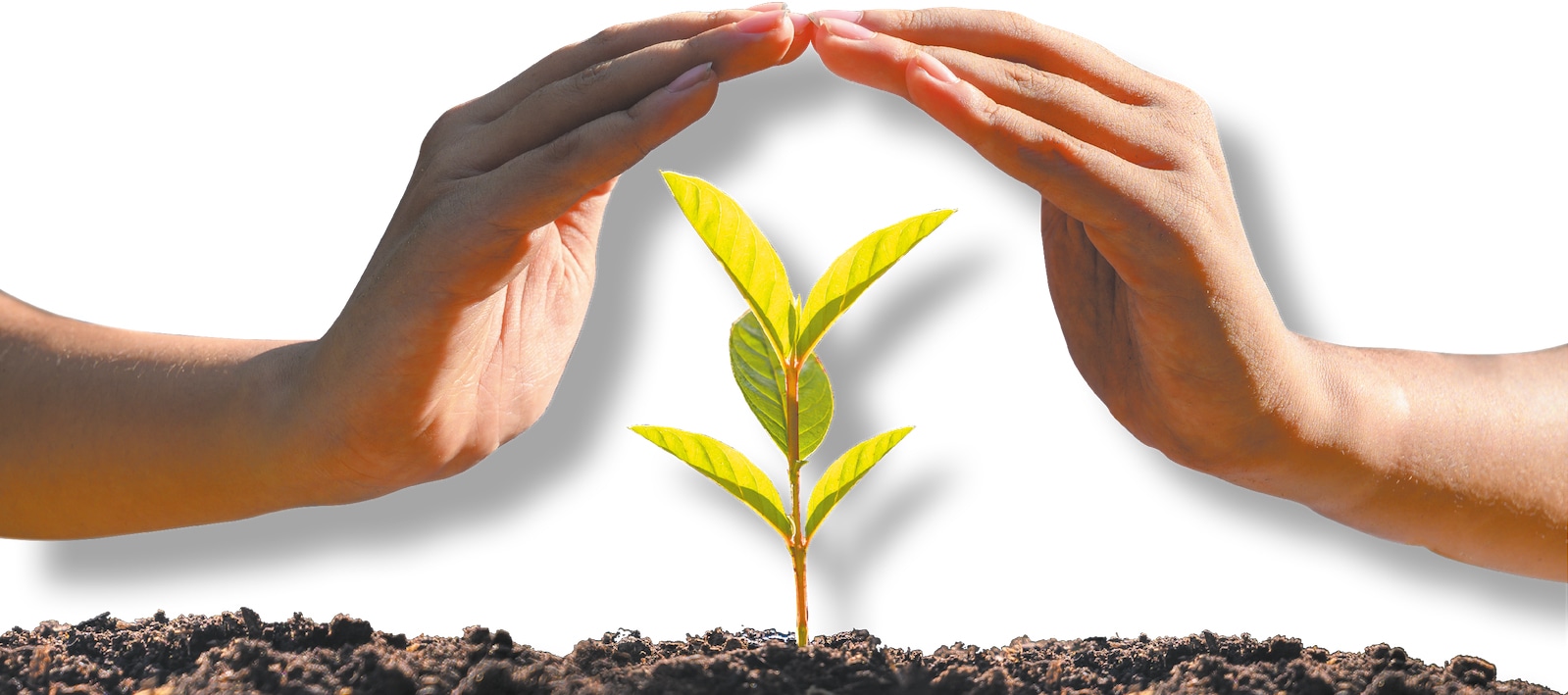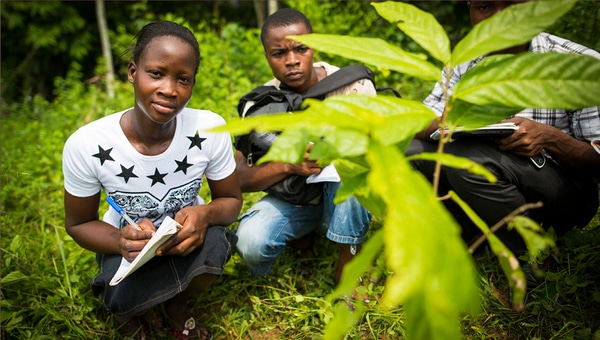 The cocoa is carefully selected according to our Transparence Cacao standard, from cooperatives that we support in their sustainability strategy (environmental and social), in particular by training farmers in good agricultural practices.
Traceability to the cooperative is guaranteed and a Transparence Cacao premium is paid.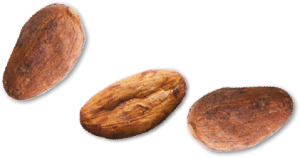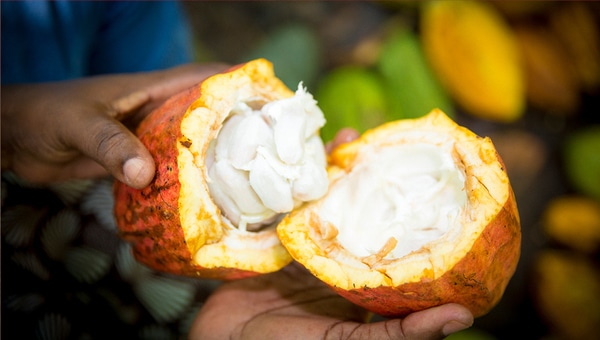 A fine cocoa, which expresses its full aromatic profile thanks to a fermentation and drying process precisely controlled by the teams at the fermentation centres. Like Préférence level, we apply Transparence Cacao standard and support the community.
The traceability to the farmers is guaranteed and a Transparence Cacao Premium is paid.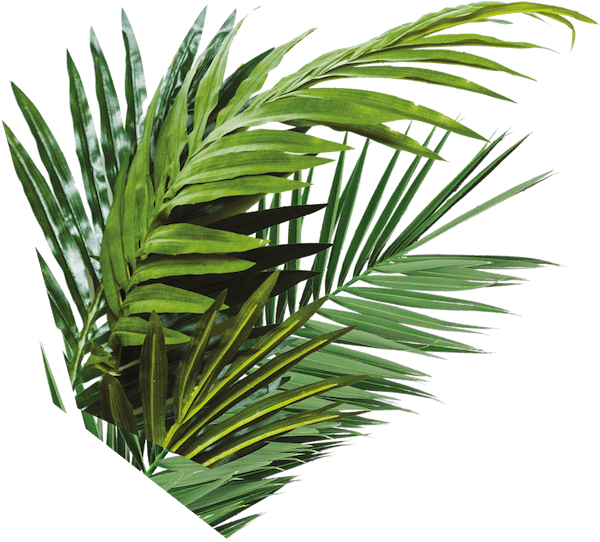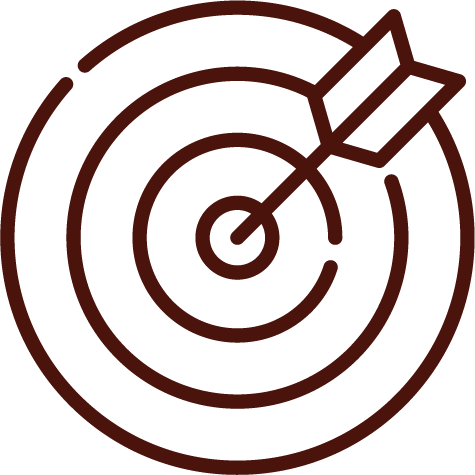 Our objectives to make the cocoa sector more sustainable.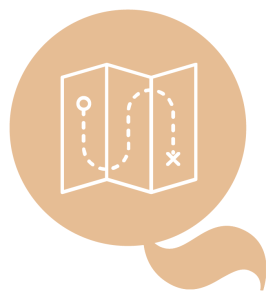 We are pursuing the goal of 100% traceability to plots for all cocoa beans, butter and other half fabricates by the end of 2024.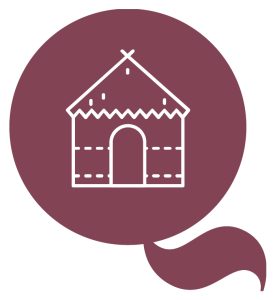 In our vision Living income is a basic human right. This is for us the main principle and for this reason, we are committed to enable all cocoa farmers in our Transparence Cacao program to earn a living income latest by 2030.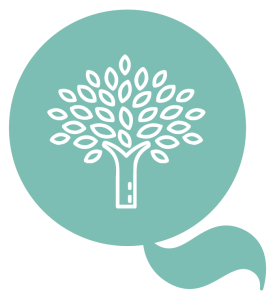 In addition to our commitment to tackle cocoa-related deforestation, it is our objective to achieve 30% in Ivory Coast by 2025 and 100% agroforestry by 2030.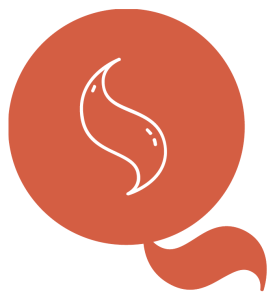 We aim to reduce the overall use of agrochemicals.
Our results so far: Traceability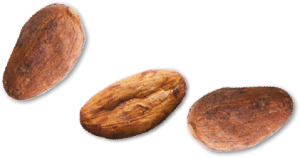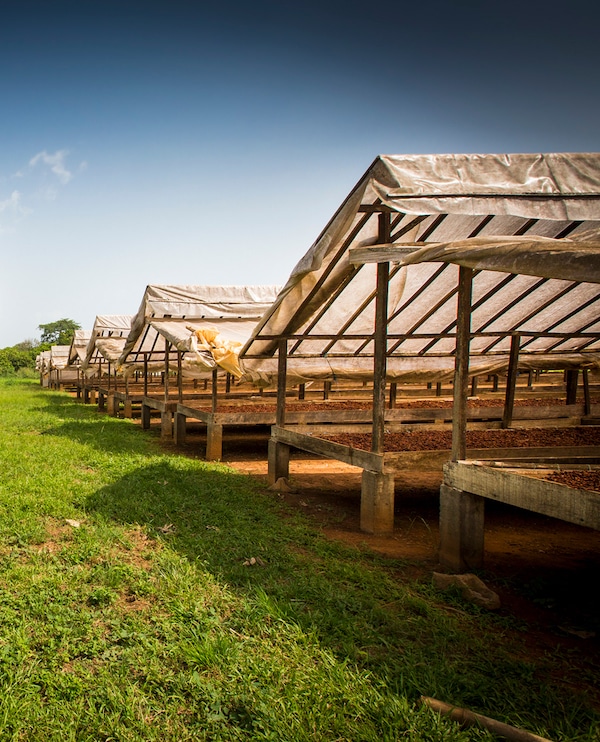 of our beans are traceable back to the cooperative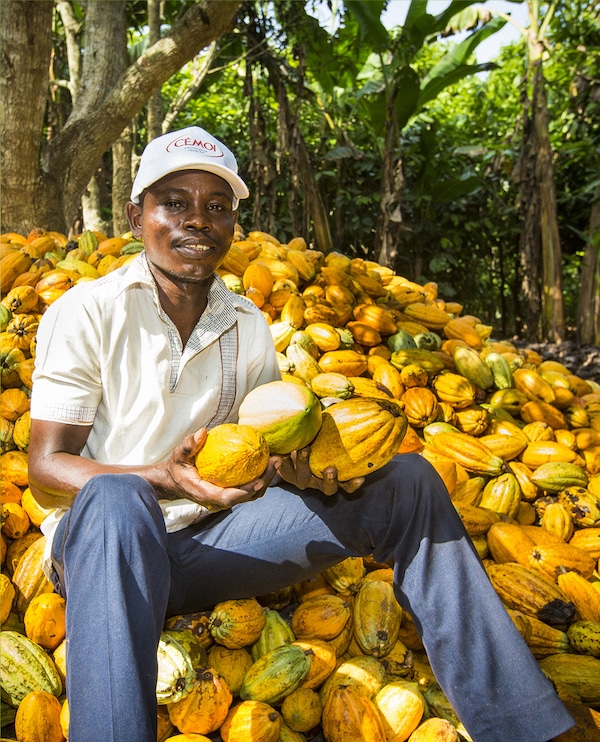 of our beans are traceable to the farmer (Préférence and Excellence level)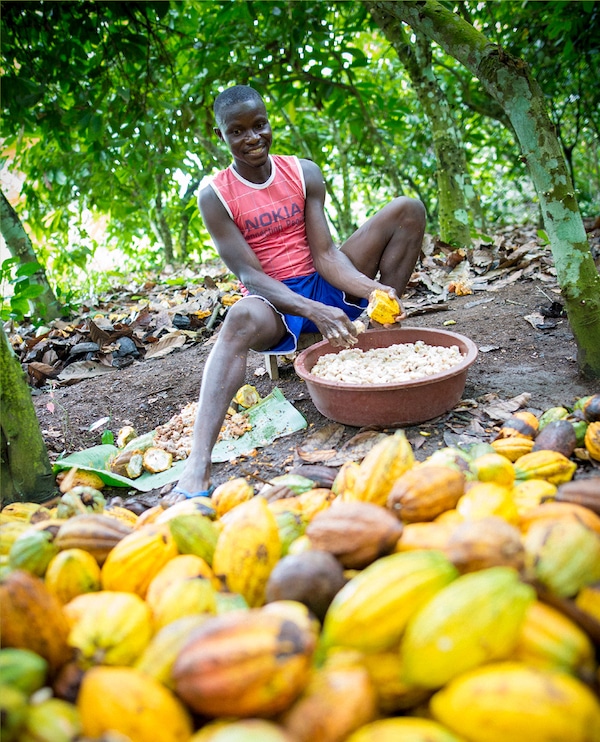 of our Ivorian plots are mapped by GPS polygon mapping
Our results so far: Improving farmer's income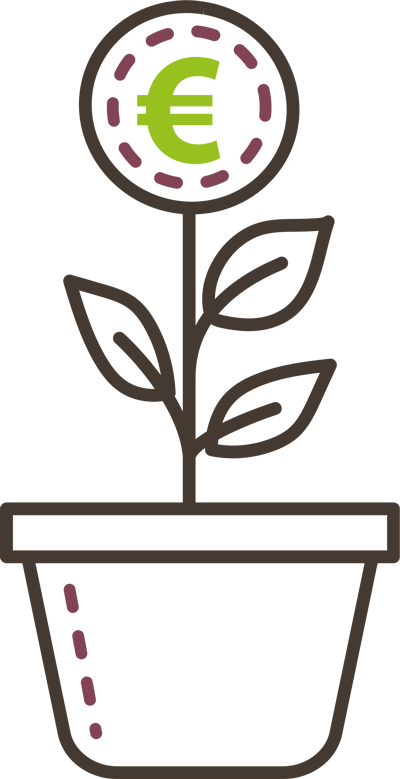 From 2018 to 2022, our coaching and support allowed farmers to
increase their average yield with
benefitted from our Income Generative Activities.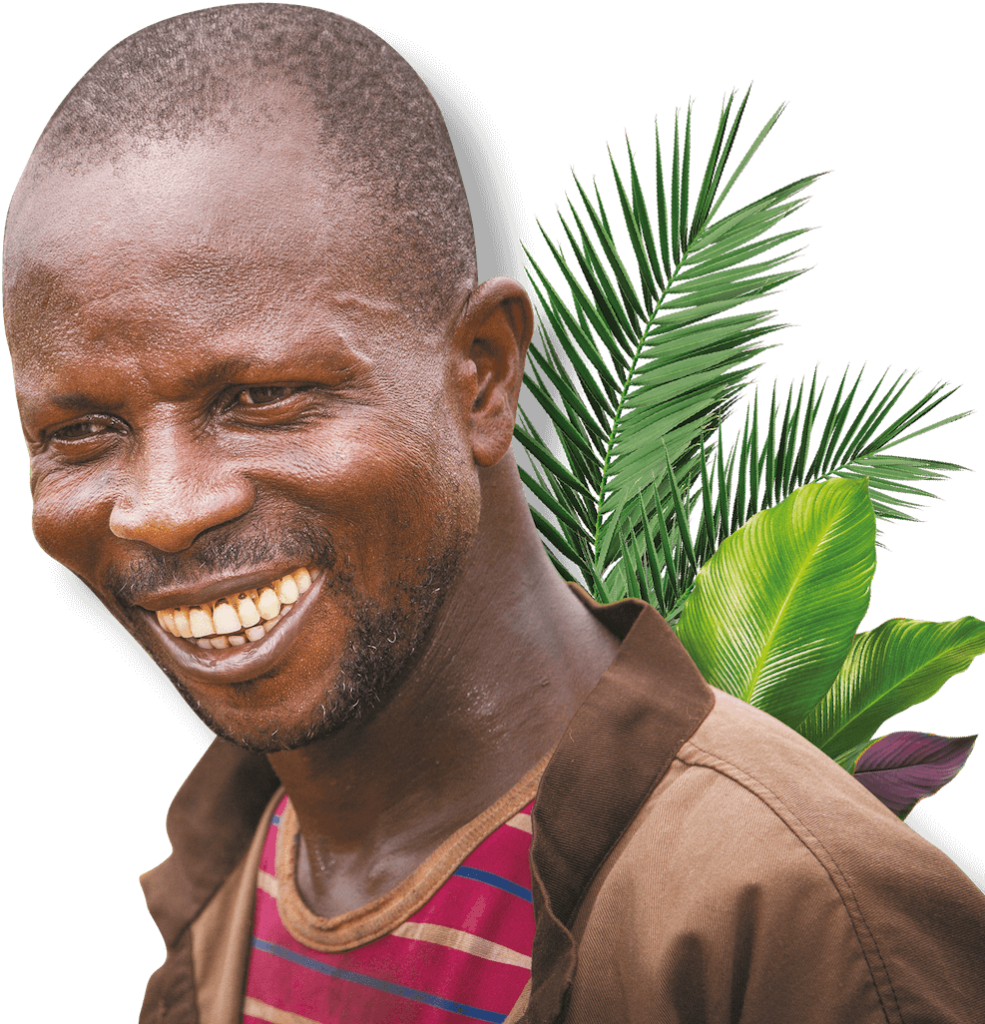 Our results so far: Providing access to education and empowering women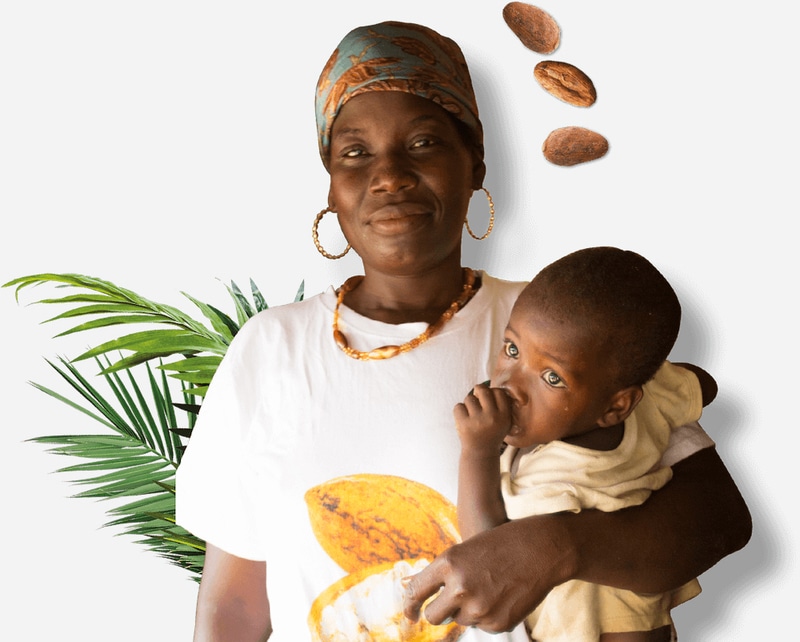 15 Village Savings & Loan Association (VSLA) were implemented thanks to our support, that benefit to 450 individuals including 380 women.
In 2022, in total 1,369 WOMEN benefit from empowerment projects & activities, including literacy classes.
Since the implementation in 2020 of our specific Child Labour prevention plan "Plan de Prévention et de Lutte contre le Travail des enfants" (PPLTE) that has been developed in Côte d'Ivoire: , more than 2,500 farmers have been sensitized on this topic.
Our goal is not to only tackle child labour, we also work to develop children's access and success at school. In 2022, we coordinated and funded a children's birth registration project (476 children included), distributed kits with school supplies and organised extra-curricular courses.
Our results so far: Agroforestery & Reforestation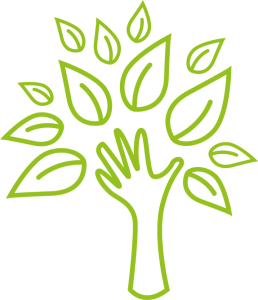 50
nurseries established & nursery managers trained 24,967
hectares covered in agroforestry

1 131 000
tree seedlings
distributed since 2019