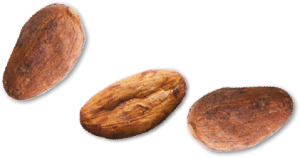 Our Excellence cocoa is processed in our own 66 fermentation centers of which there are 8 established in Côte d'Ivoire. In each of the other origins there are fermentation centres as well; São Tomé and Principe, Ecuador, Peru and the Dominican Republic.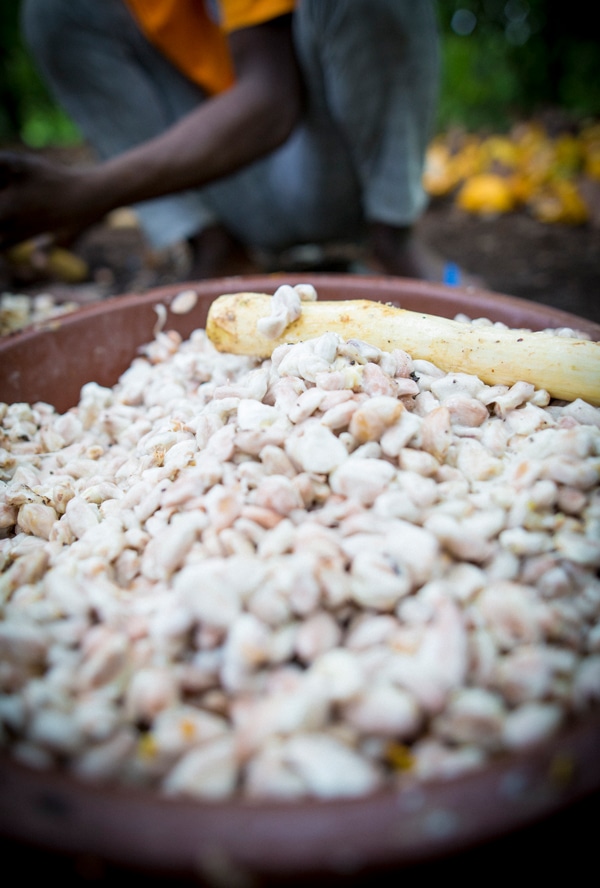 Farmers bring their fresh beans directly to the center.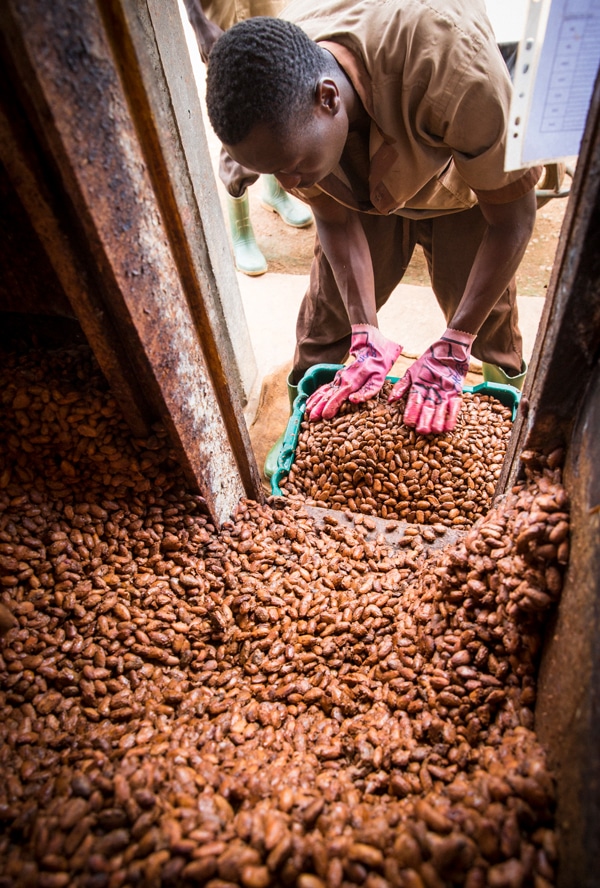 Our team proceeds with an optimized fermentation process that guarantees fruity and floral aromas.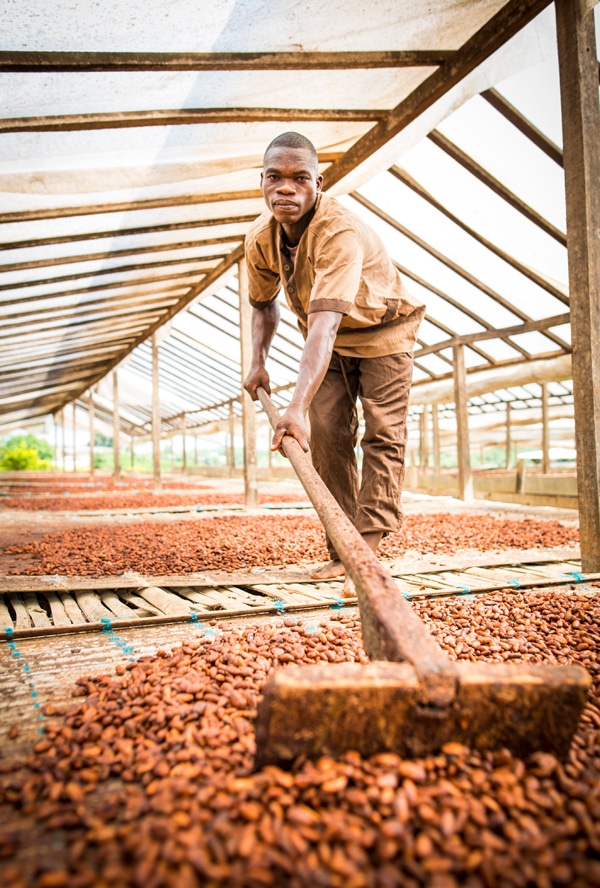 Our team dries the beans in optimal conditions to obtain a high quality cocoa.
Food quality, our priority
As part of the Transparence Cacao program, from 4 out of our 5 cocoa origin countries, we source only organic cocoa. These origins are Ecuador, Dominican Republic, Peru and São Tomé and Principe.
We are convinced that, it is important to limit the use of agrochemicals and ensure that if used this is done in a responsible way for humans and nature. That's why Transparence Cacao has a strict policy regarding the use of pesticides (Download our pesticides policy).
OUR 100% ORGANIC QUALITY ORIGINS
100% traceability until farmer level
100% organic & Fair for Life
100% centralized post-harvest processing
Dedicated & long-term partnership with cooperatives (Ecuador since 2000)
Selection of aromatic varieties